I feel the need to pinch myself as I type this, but last November I was invited to be the Key Makeup Artist on an editorial shoot for British Vogue and to say it was a career high would be an understatement!!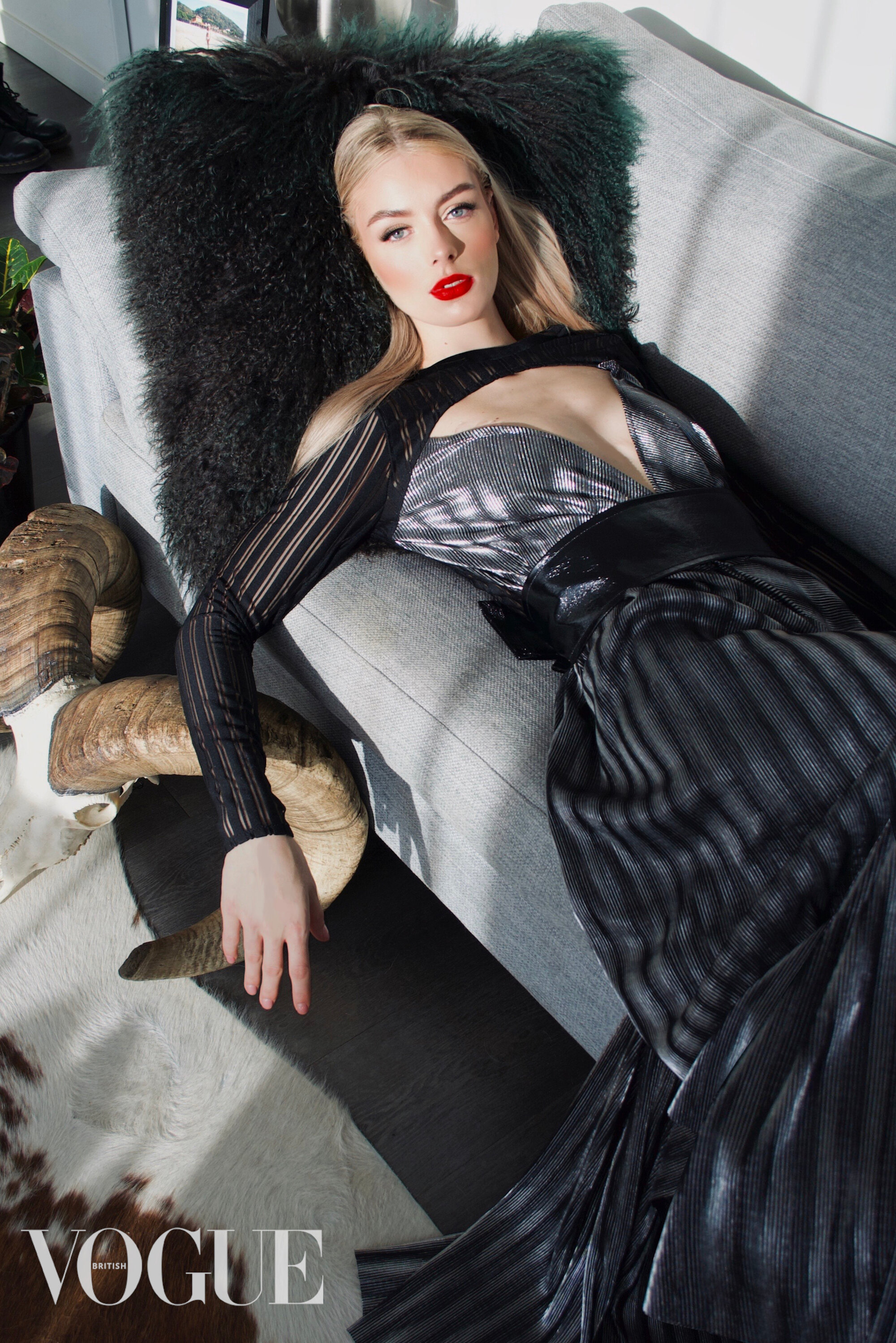 The incredibly talented and kind Deylane Dixon was chosen for a three month designer profile campaign in the February, March and April 2020 issues of British VOGUE. Being asked to be a part of this incredibly talented team of industry professionals was an absolute honour.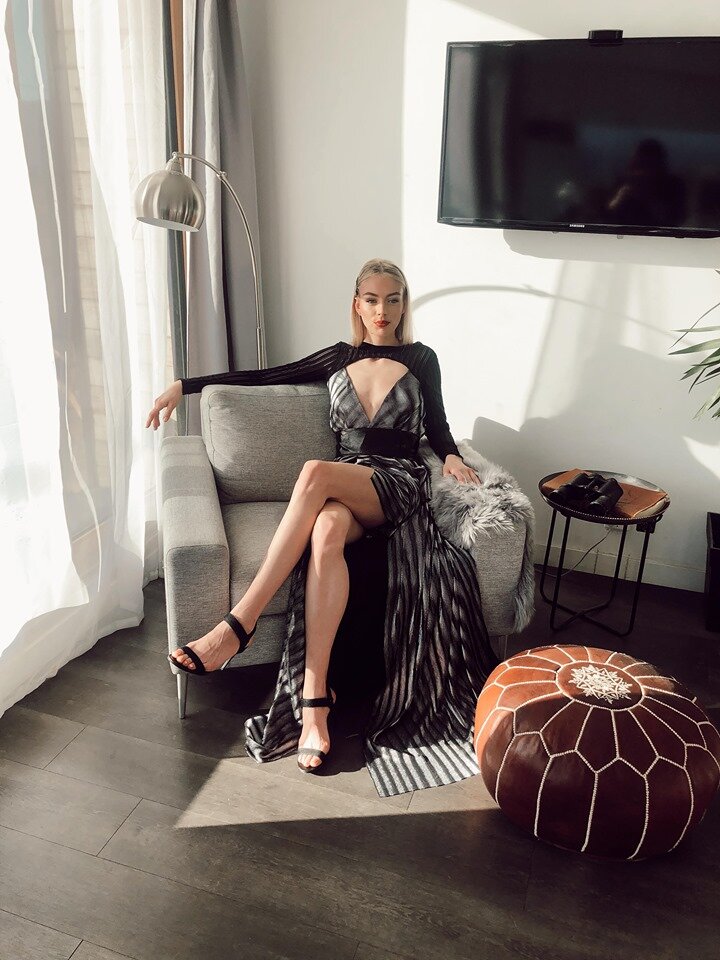 Delayne contacted me just a couple of days before the shoot date and after my initial happy dance and freak out we got to planning the look and details of the shoot.
For Hailey (pictured to the left) we focused on a luminous, dewy and glass-like complexion, a soft neutral eye and a striking bold red lip.
Complete with a sleek hair style and Delayne's gorgeous silver and black gown, Hailey looked absolutely flawless for our flagship shot of the campaign (pictured above).
Some of the key products used to create this look include:
Makeup Forever Ultra HD Foundation
MAC Fluidline Brow
Tarte 'Risque' Blush
BECCA 'Champagne Pop' Highlight
MAC 'Russian Red' Lipstick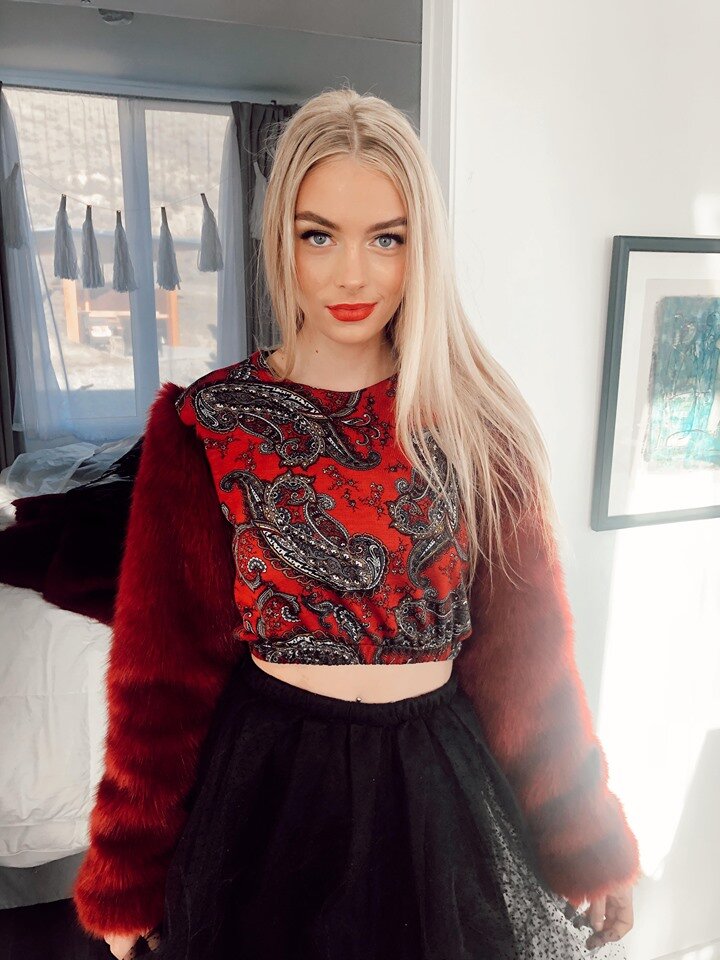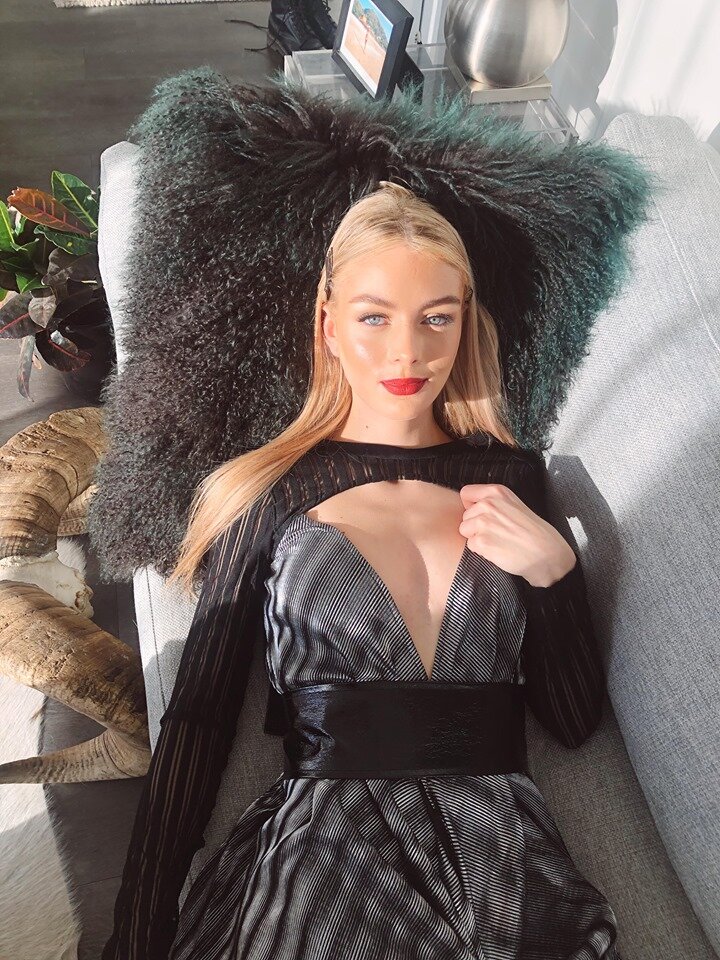 Next, we moved to the second look of the shoot, which was Beck (pictured below) in a gorgeous two piece set. The Blackbox Container Home was the perfect setting for the shoot with it's modern decor and gorgeous natural lighting.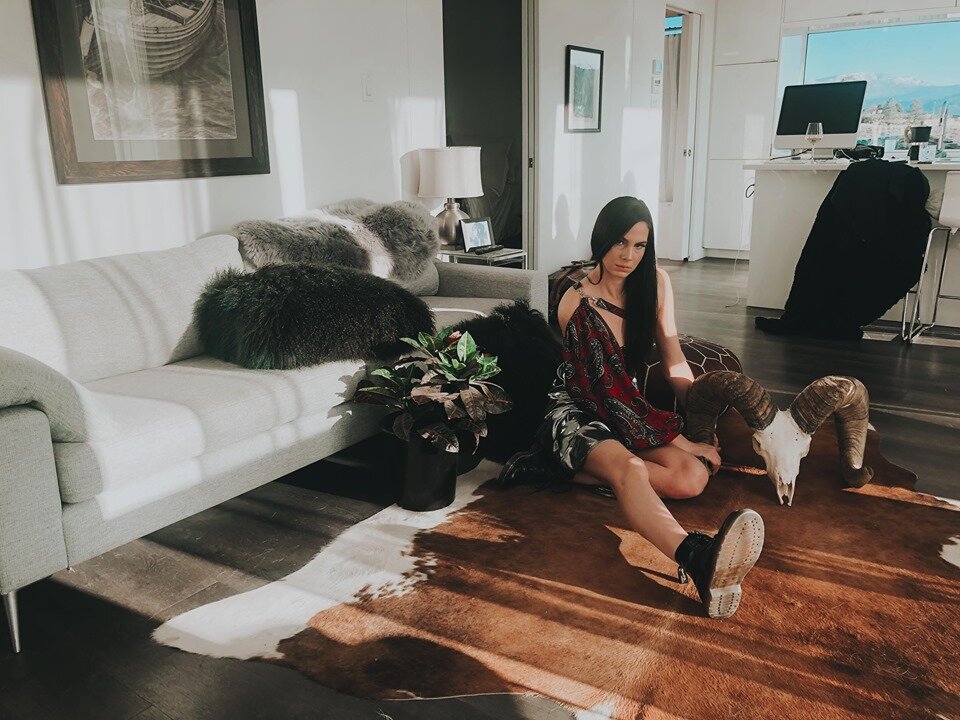 Beck's makeup look was soft and natural, focusing on a 'no makeup' look paired with a nude lip and slightly dewy skin.
Key Products Used:
Makeup Forever Ultra HD Foundation
Makeup Geek Eyeshadows
Hourglass Ambient Lighting Powder
Morphe Set + Refresh Mist
Glossier Boy Brow
MAC 'Blankety' Lipstick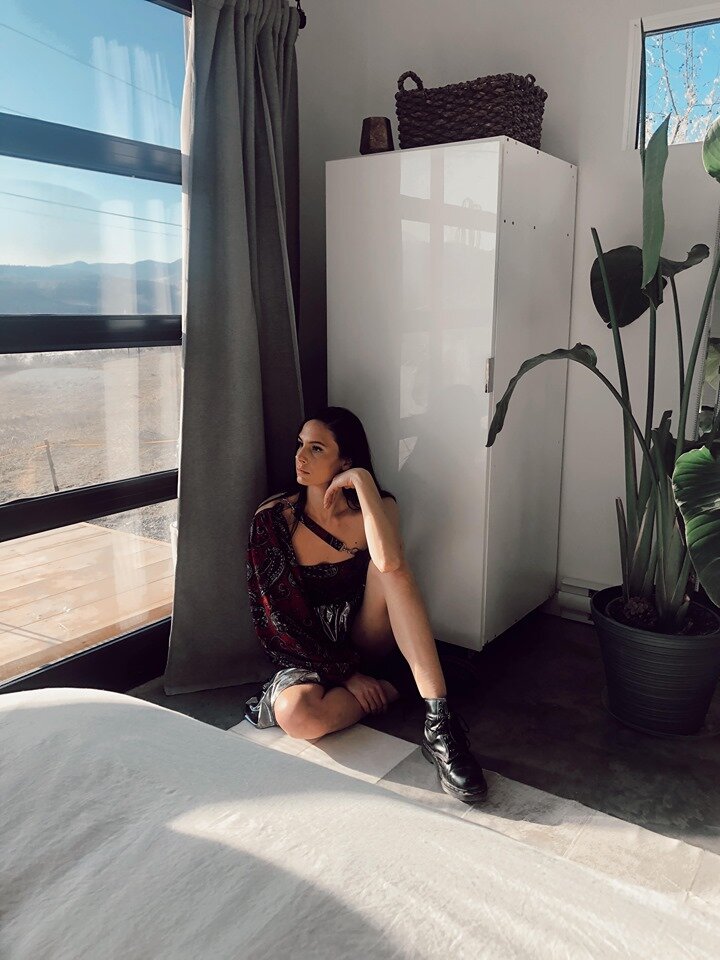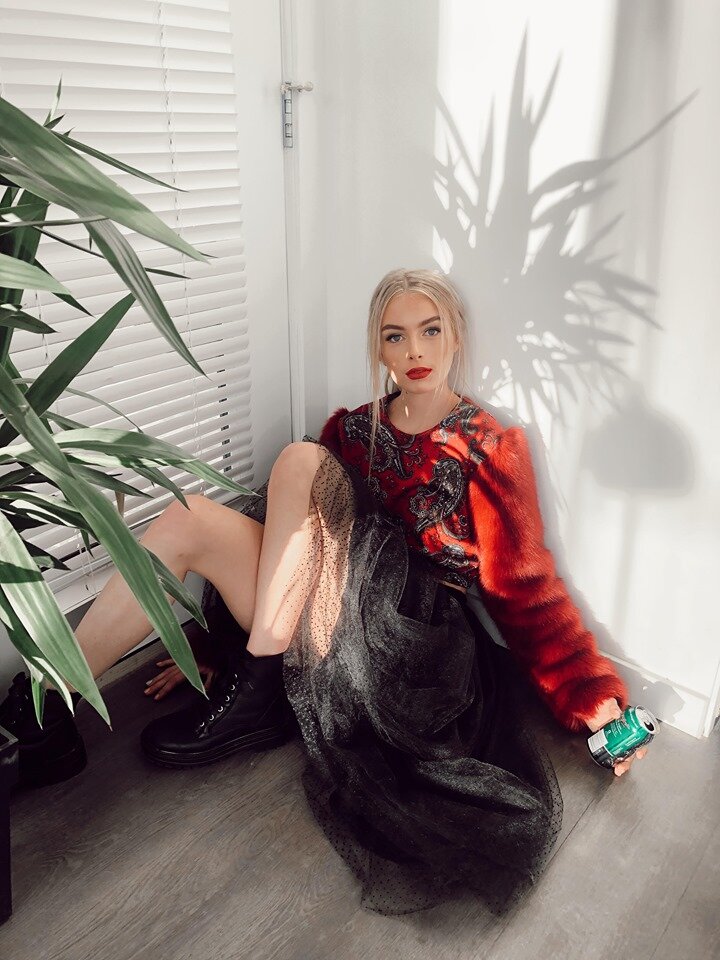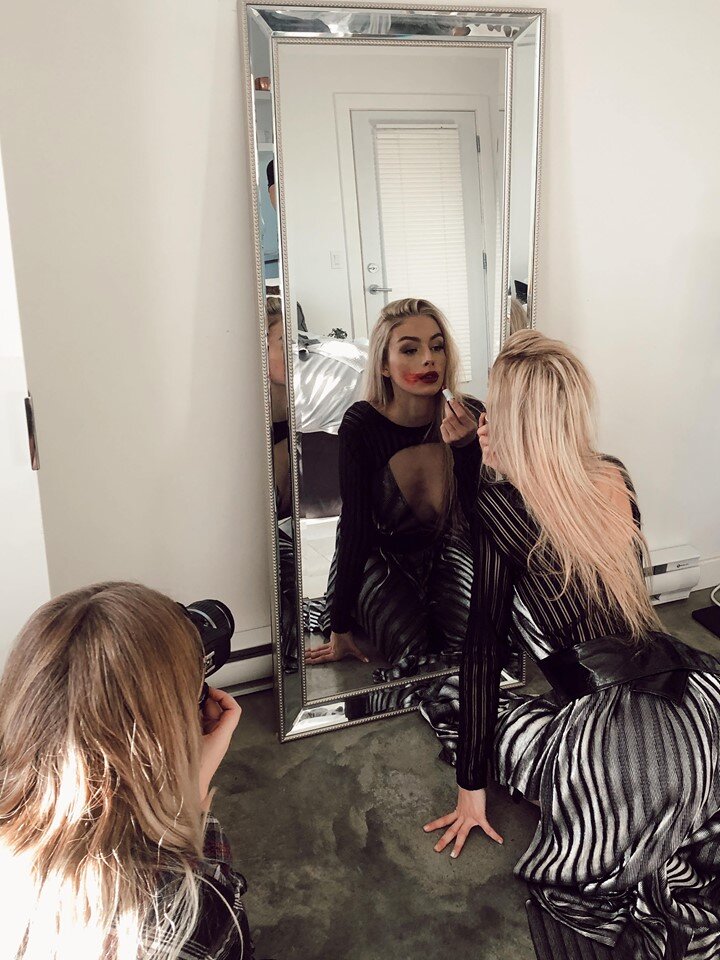 Next, we shot Hailey in this gorgeous red and black ensemble with a messy bun and the same bold red lip. Delayne was inspired to end the shoot with Hailey smudging her red lip and the photos are some of my favourites of all time.
I am SO thankful to have been a part of this absolutely incredible and beautiful project! Our February issue is currently on sale and I cannot wait to share the next two months' issues as well! Check out the issue and Delayne's feature below.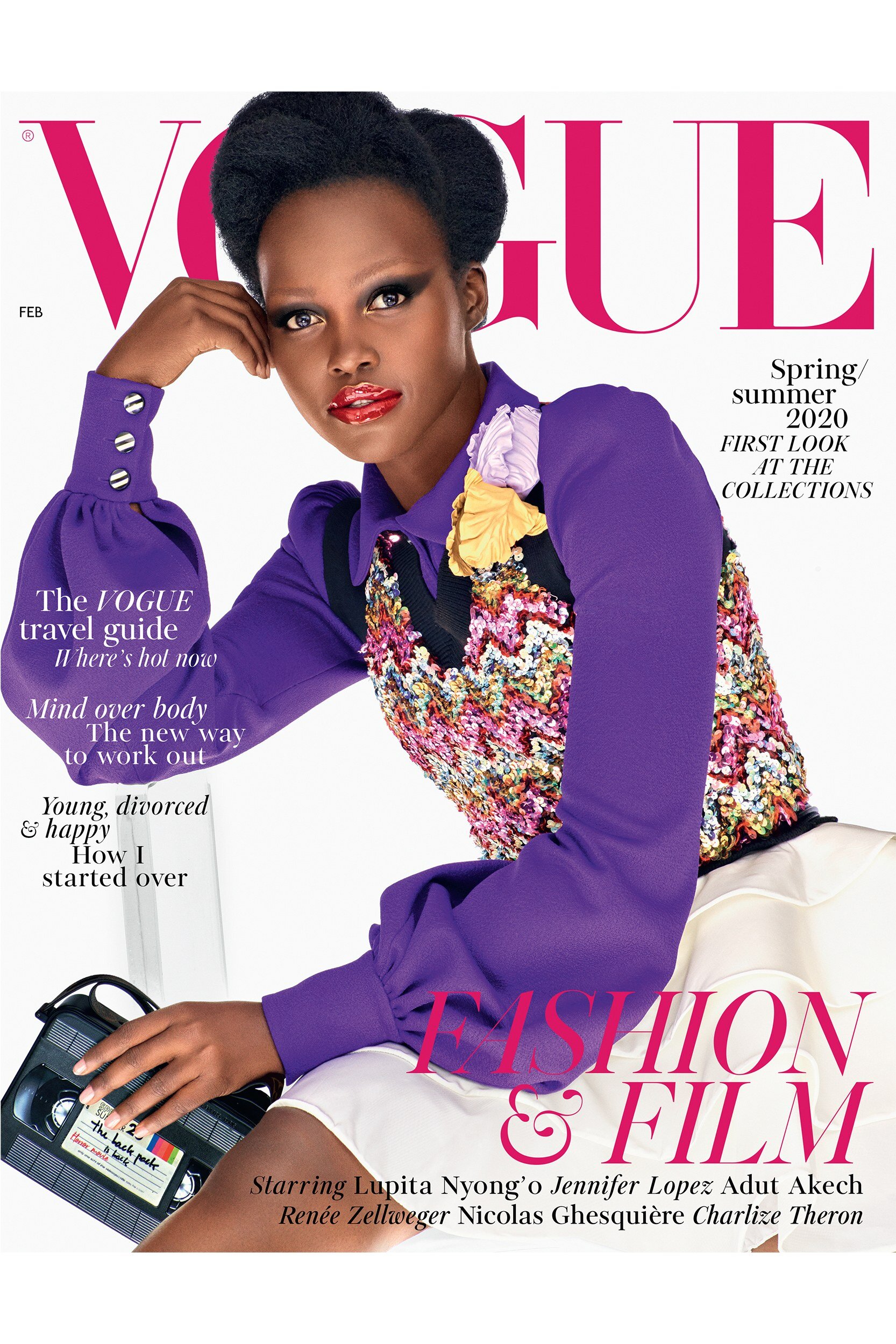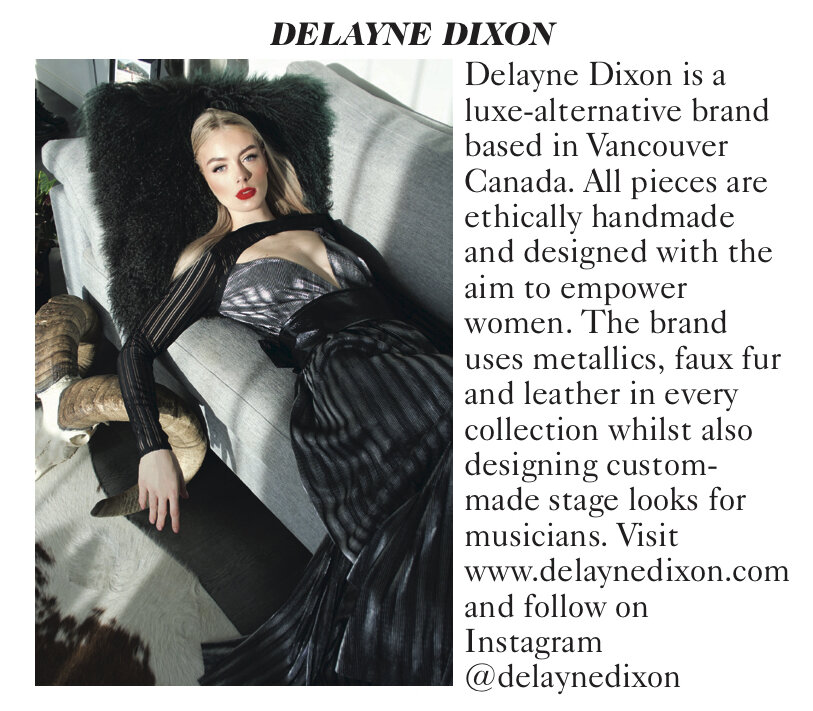 Designer Delayne Dixon
Photographer Delayne Dixon
Makeup Artist Cassidy Watt Artistry Collective
Hair Stylist Lora Minaker
Venue Blackbox Container Home
Models Hailey McCarthy & Beck
Publication British VOGUE